Lightly Row and a few piano basics!
Hello everyone! You may be here from my video or not! Either, doesn't matter. Today I am going to be teaching you a few basics on the piano and how to play lightly row. We aren't really going to be reading sheet music but we are just going to read the piano note letters.
Piano Alphabet
The piano alphabet is not as long as A to Z. It starts from A and then ends at G. Because most of you reading this are beginners/Kids you might light to label your piano keys. You might use a whiteboard marker or get some stickers. Like this!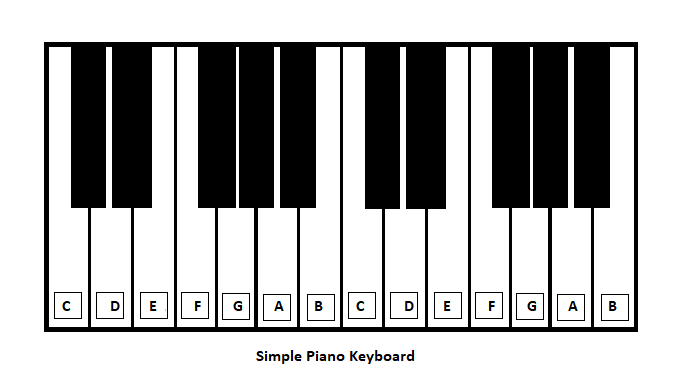 Middle C
The C is located next to 2 black keys or C sharp. Middle C can be hard to find. You might have a 88 key keyboard or 36 keyed keyboard.
88 key piano the middle c is the 4th C from your left. You can kind of find the sound by listening to it and understanding if the sound is too deep or too light. It is a bit difficult to explain 🙂
Lightly Row
Now that you know a few things about the piano I have written down the "sheet" for the song. You can play it with octaves and chords but that might be a bit too advanced for you which completely fine! Play this with your right hand. Make sure you are reading left to right, across. Keep your fingers curved and give each finger a note to play. For example:

G E E
F D D
C D E F G G G
G E E
F D D
C E G G DC
DDDDD E F
EEEEEE F G
G E E
F D D
C E G G DC
It might look hard to read but really it isn't! It is a bit like English since it uses the same letters but used for something else! The tempo of the song is a bit more to the slow side but it is kind of in the middle. I hope the song sounds good and everything makes sense, BYE!